Dear Parents:
\r\n
On Wednesday, October 27, 2021, the Lawton Public School District will conduct its annual Federal Impact Aid Survey for all students enrolled in the district. Your child will bring home a survey form containing information provided by students or parents during enrollment this year. Please update the information contained on the form. The information on the form assists the school district in obtaining federal funding for children who live on tax exempt federal property or whose parents are employed there.
\r\n
In Oklahoma, school funds largely come from local residential and business property taxes, but in the case of those children who reside on federal property or whose parent is employed there, the amount of local tax revenue is reduced. At the same time, the cost to the district of educating children who reside on tax-exempt property is the same as for all other children. To compensate for this reduction in tax revenue, the federal government authorizes payments to the school district based on the pupil's residence or the parent's employment on federal property.
\r\n
Please remember to ask each child in your family for the survey form on Wednesday. Please review and correct any errors or omissions.\r\n
\r\n
NOTE: If the parent/guardian is active duty military, please fill in the rank. If the parent/guardian is a civilian working on federal property, please fill in the full employer's name and address.
\r\n
It is very important that you sign the card to verify all information. Students should return these forms to school on Thursday, October 28, 2021.
\r\n
Thank you for your cooperation in this very important matter.
\r\n
Sincerely,\r\n
\r\n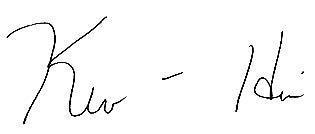 \r\n
Kevin Hime
LPS Superintendent