Sorry! There is a correction to the Orchestra Winter Concert. The concert begins at 7:00pm at the LHS auditorium!

Tomorrow is our Holiday Sock Day!

7th/8th grade boys basketball tomorrow vs Ardmore at 4:30pm at CMS. We are asking that our fans wear white to our White Out Game.

NJHS Fundraiser alert! Now until December 8th you can help support our NJHS by purchasing a bundtlet from their fundraiser. To order, please see Mrs. Ervin or an NJHS student who is selling.

You are cordially invited to our CMS Choir's Winter Concert on December 1st, at 6:30pm in the CMS auditorium. We hope you'll join us!

Check out what's going on at CMS!

Hello CMS family, Don't forget we started our food drive today! It runs from now until November 15th, and the house that brings in the most items will get points to go toward the end of the year celebration. Thank you, CMS family, for all of your support!

Boys and Girls 2023-2024 Basketball Schedule

Congratulations to CMS students, Wesly Downey! She will advance to compete in the 2nd round of Choir All-State

Boys Basketball Parent Meeting, November 1st in small gym at 5:15-5:30pm

PTO meeting Monday, Oct. 30th, at 5:30pm in the cafeteria

Wednesday, Nov. 1st Picture retakes Fall sports team pictures for yearbook Fall sport athlete individual pictures with order form (order forms in room W-14)

New shirt fundraiser! Show your Cougar Pride and support our Academic Team. Pick up and order form in the library.

We'll bring the turkey 🦃, you bring the sides! As promised, here is the information for the CMS Food Drive! We will start the food drive Oct. 30th and it will run through Nov. 15th, and students will turn their items in to their 2nd hour. Please note that each house is being asked to bring specific items, and the house that brings the most will win big points! However, while we are asking for each house to being certain items we will gladly accept any and all donations! Let's get into the season of giving!

CMS Family, Here are our themes for Red Ribbon Weeks October 30th through November 3rd. Please note that all costumes must be school appropriate, and no masks or props (e.g. swords) please.

Students can now enter the Red Ribbon Week Google Slide decorating contest until Friday, October 27th. The winner will recieve house points, their slide will be shared here, on social media, and on the announcement slides, and the student will win a prize from the library! Send your finished slide to Mrs. Miller.

Don't forget that Spirit Week starts tomorrow with Throwback Monday, so dress as your favorite decade!

NJHS meeting this Tuesday in the library from 3:05-3:45pm.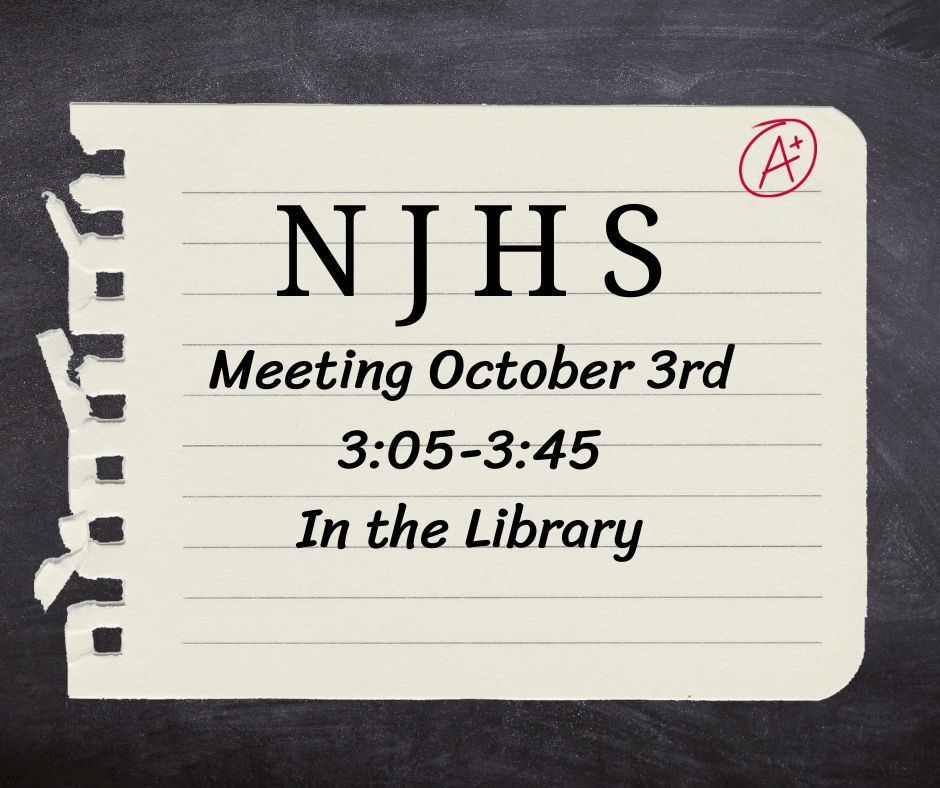 Bingo Night this Tuesday, October 2nd, from 6-8pm! First Bingo card is $1.00 and additional cards are $.50 with a max of five cards. There will be concessions! This Bingo Night is hosted by our volleyball and girls basketball teams! Come out to have fun with your family and support our girls!

Don't forget about 7/8th grade boys (non-football players) basketball tryouts on Wednesday 3:30-5:30pm in the big gym.